As 2020 draws to a close, we want to place the spotlight on the world around us and on nature's elements by combining fire and ice in a rather special way. Water is the very essence of our planet and our existence. Light stands for warmth and hope – it holds a promise. Let us jointly shine a light of hope, all round the globe.
We invite you to:
Discover the beauty and fun of making ice lanterns of hope!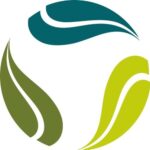 Your creations will not only make stunning decorations. For every image you upload by December 26th, 2020 to GAIA Insights social media using the hashtag #icelanternsofhope we'll increase our charitable donation. While we supported WeForest to plant trees in Brazil last year, in 2020 we are turning our attention to the sea by supporting The Ocean Cleanup – because we care about people, planet and purpose.
Please read the instructions below to make your own ice lanterns of hope and help us to make the world a better place, one leader at a time.
How To Make An Ice Lantern

(as Claire would put it)
To put it mildly, 2020 has been an 'interesting' year. While the holiday season might be different for a lot of us, we shouldn't let it stop us from rolling up our sleeves and diving straight into that festive spirit! The good news is, you don't need to spend a fortune on plastic and tinsel to create really stunning decorations. In fact, you don't need to spend anything at all to make some very merry, and impressive, ice lanterns (ok, maybe you'll have to spring for a few small candles).
To make an ice lantern, the first thing is to take a breather from the busyness of the season's preparations and clear your head with a winter walk outdoors! This is a perfect way to connect with yourself, your family and the environment. That's right – you're going to go foraging for free lantern-making supplies! Now then, layer up, grab your hat and gloves, and stride into that winter wonderland in search of little bits and pieces of nature to decorate the lantern with. Things like holly, ivy, rosemary, twigs, evergreen leaves and bright red berries work perfectly.
Once you're back home with a cup of hot chocolate or mulled wine, it's time to find two bowls or cups of different sizes – one needs to be larger than the other. Suspend the smaller bowl inside the larger one by using some tape over the top and make sure there's a space left between the two bowls at the bottom.
Now you're going to fill the gap between the two bowls with water. You might also need to add a bit of water to the smaller bowl to prevent it from floating up too much. Then take your festive holly, leaves, berries and other foraged supplies and push them in the space between the two bowls. There's nothing to stop you from adding things like tinsel and glitter, but resist that urge! It's more eco-friendly and beautiful to create a decoration sourced entirely from nature.
Next, put your creation into the freezer overnight (or outdoors if it's cold enough). Once frozen solid, you need to carefully remove the two bowls. This might be a bit tricky, so you may need to dip them into some warm water. Be careful the water is not too hot though, or the bowls could crack!
Finally, add a small candle and light your ice lantern. Now you have a beautiful garden, balcony or window-sill decoration – lighting it inside works just as well as outside, but don't forget to put a plate underneath that is big enough to hold all the water you've nicely frozen.
We hope you find that watching the soft flickering flames slowly melt the lantern (and leave behind an all-natural pile of festive cheer) is a soothing and hopeful way to bring this rather curious year to a close.
And just to make sure: A candle, even surrounded by ice, is a candle. Please, never leave it unattended and supervise young children nearby. Thank you for being attentive.